Halloween Haunted Trails and Kids Zone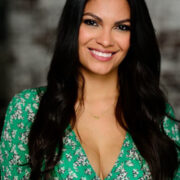 Maria Alaniz
Originally hailing from Nicaragua and relocating to Miami at the…
When
October 27, 2023    
7:00 pm - 11:00 pm
Kickstart your Halloween weekend with a spine-tingling adventure by embarking on a haunting journey through the eerie paths of North Miami's Enchanted Forest Park on the evening of Friday, October 27th. This event promises thrills and chills for all ages, making it the perfect opportunity to gather your entire family for an unforgettable experience. Explore the ominous depths of the woods as you hop onto the hair-raising hayrides and venture down the spine-chilling haunted trails.
Prepare to be captivated by a plethora of ghoulish entertainment that will keep you on the edge of your seat. Satisfy your taste buds with delicious offerings from local food vendors, all while immersing yourself in the eerie atmosphere. For the little ones, the Family Fun Zone awaits, brimming with delightful activities such as a lively costume parade, enchanting pony rides, foot-tapping music, and engaging games.
It's not just encouraged but practically required to get into the Halloween spirit by donning your most spooktacular costumes. This Halloween rendezvous at Enchanted Forest Park is your ultimate ticket to an enchanting, family-friendly, and downright eerie start to a weekend that promises memories to last a lifetime.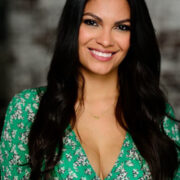 Maria Alaniz
Originally hailing from Nicaragua and relocating to Miami at the age of 12, Maria's journey has been a testament to her adaptability and determination. With a deep-rooted passion for health and wellness, Maria's personal interests align seamlessly with her professional endeavors. She's an avid enthusiast of wakeboarding, padel, bike riding, and frequents Anatomy, one of Miami's premier gyms. Maria's commitment to a healthy lifestyle not only drives her own well-being but also fuels her creative approach to social media. Maria thrives on exploring the vibrant city of Miami, constantly seeking out new experiences to share with the community.