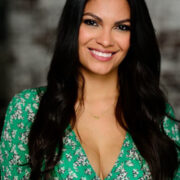 Maria Alaniz
Originally hailing from Nicaragua and relocating to Miami at the…
When
January 28, 2024    
12:00 am
Where
FTX Arena
601 Biscayne Blvd, Miami, Florida, 33132
The Life Time Miami Marathon & Half Marathon, a premier endurance event, will make its 22nd return on January 28, 2024. Drawing participants from over 80 countries and all 50 states, this event features a 26.2-mile marathon and a 13.1-mile half marathon winding through the city. The stunning racecourse has firmly established the Miami Marathon and Half Marathon as a sought-after destination race for international runners.
This event is not only a thrilling experience for the athletes competing but also a captivating spectacle for the early morning spectators who line the streets. With drums, signs, and well-wishes, they enthusiastically cheer on their friends and family. From newcomers seeking to test their endurance to seasoned runners aiming to surpass their personal records, this event showcases athletes with inspiring narratives.
Miami Marathon co-founder Frankie Ruiz noted, "It has evolved into one of Miami's hallmark events, appealing to both locals and visitors alike. One of the most alluring aspects of participating in this race is the opportunity to connect with a multitude of people and the city simultaneously, fostering a unique bond."
Half Marathon Course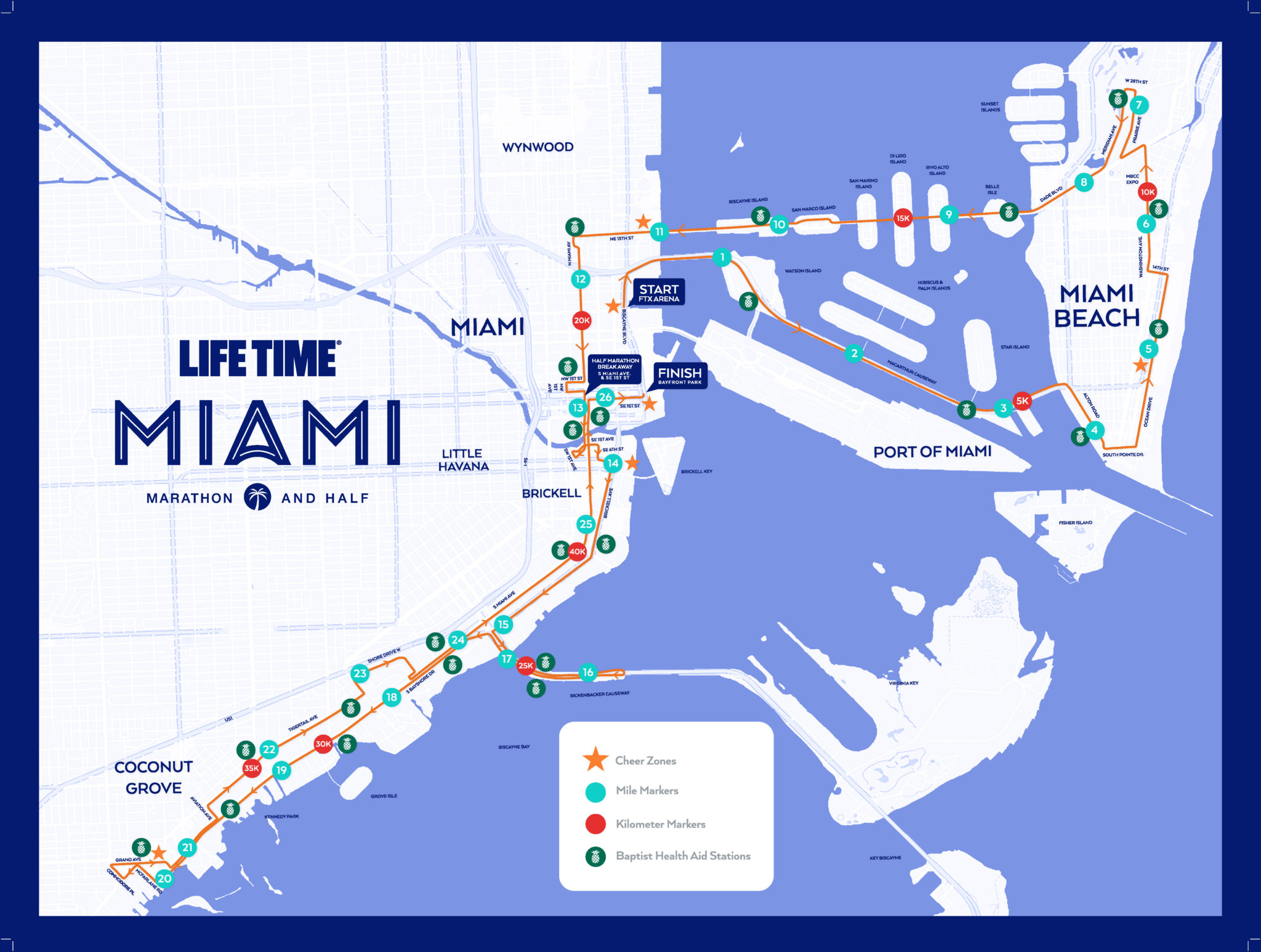 The Miami race features a USATF-certified course, which is a flat and scenic single loop highlighting Miami's most iconic landmarks and stunning vistas.
Frankie Ruiz, one of the race organizers, described it as a route you'd take to showcase the essence of Miami to a friend or family member. Starting in Downtown Miami, right in front of the Kaseya Center (home to the Miami Heat), both marathon and half marathon participants commence together. They share the same picturesque journey for the first 12.8 miles, crossing the MacArthur Causeway to Miami Beach while the sun rises over the Atlantic Ocean. Then, they proceed along the famous Ocean Drive and Washington Avenue before returning to Downtown via the scenic Venetian Causeway.
When it's time for the half marathon runners to head for the finish line at Bayfront Park, the marathoners continue their course, exploring Downtown and beloved local neighborhoods like Brickell, Key Biscayne, and Coconut Grove. Eventually, they circle back towards the finish line at Bayfront Park. At the finish line, all runners are rewarded with a distinct, artist-designed medal and can partake in a lively post-race celebration.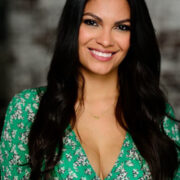 Maria Alaniz
Originally hailing from Nicaragua and relocating to Miami at the age of 12, Maria's journey has been a testament to her adaptability and determination. With a deep-rooted passion for health and wellness, Maria's personal interests align seamlessly with her professional endeavors. She's an avid enthusiast of wakeboarding, padel, bike riding, and frequents Anatomy, one of Miami's premier gyms. Maria's commitment to a healthy lifestyle not only drives her own well-being but also fuels her creative approach to social media. Maria thrives on exploring the vibrant city of Miami, constantly seeking out new experiences to share with the community.