Fairchild Gardens Presents: Havana Nights Sip & Stroll – An Enchanting Evening in Miami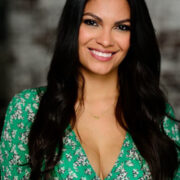 Maria Alaniz
Originally hailing from Nicaragua and relocating to Miami at the…
When
September 21, 2023    
5:00 pm - 9:00 pm
⭐ Havana Nights at Fairchild Gardens invites visitors to embark on a journey to the heart of Cuba without leaving Miami. Traverse the garden paths under the twilight, experiencing the essence of Havana with live Cuban music, specialty cuisines, and signature cocktails. Presented by Breathe Media, this Sip & Stroll event offers a truly unique evening experience.
Click Here: Tickets for Havana Nights in Fairchild Tropical Garden
🎫 Standard Admission – includes entry to the event
• Adult: $24.95
• Youth: $14.95
🎫 Premium Tickets
$65 each; For two guests – includes a blanket for the event and access to a premium viewing area.
🎫 Add-ons (entry not included)
• Picnic Basket (must be ordered 3 days prior to the event): $55 each; For two guests – includes two water bottles.
Highlights
🌌 An evening stroll in the iconic Fairchild Tropical Garden, inspired by the vibrant atmosphere of Havana.
✨ Immerse yourself in the rhythmic beats of live Cuban music, savor specially-themed cuisine, and sip on signature cocktails like the Guava Mojito.
🤩 "Havana Nights" promises a perfect weekday night out, offering a blend of nature, culture, and entertainment.
👪 An experience suitable for all ages.
General Info
📅 Dates and times: Thursday, September 21, 2023, 5:00 – 9:00 p.m.
⏳ Duration: 4 hours
📍 Location: Fairchild Tropical Garden
👤 Age requirement: all ages are welcome!
♿ Accessibility: Please contact the venue directly for specific accessibility information.
❓ For any additional queries or dietary restrictions, please contact specialevents@fairchildgarden.org
Description
Dive into the world of Cuban culture amidst the serene surroundings of Fairchild Tropical Garden. As the sun sets, the garden transforms into a Cuban paradise, with the melodies of authentic Cuban music filling the air, and the aromas of delicious cuisines tempting your palate. With the theme of "Havana Nights", this Sip & Stroll is a celebration of both nature and culture, offering a one-of-a-kind evening experience in Miami.
What makes Fairchild Gardens a Miami Gem?
Fairchild Tropical Botanic Garden is one of Miami's most unique gems, and its distinctiveness can be attributed to several factors:
Rich Biodiversity: As one of the premier conservation and education-based gardens in the world, Fairchild is home to a vast collection of tropical plants, including palms, cycads, orchids, and many other unique species.
Conservation Initiatives: Fairchild is at the forefront of tropical plant conservation, with numerous programs dedicated to the preservation of tropical plant biodiversity.
Education and Outreach: The garden is also a hub for education, offering programs for both adults and children, including courses, workshops, and the annual Fairchild Challenge, which engages thousands of students.
Research: Fairchild Tropical Botanic Garden collaborates with scientists, researchers, and institutions worldwide. Their science programs emphasize tropical plant conservation.
Butterfly Conservatory: The Wings of the Tropics butterfly conservatory is a standout feature, home to thousands of butterflies and hummingbirds.
Art Exhibitions: Fairchild often hosts art exhibitions, blending the world of botany with visual art. Past exhibitions have included works from renowned artists like Dale Chihuly and Yoko Ono.
Events and Festivals: Throughout the year, Fairchild hosts a variety of events, from the International Mango Festival to the Orchid Festival, attracting visitors from all over.
Scenic Beauty: Set against the backdrop of Miami's sun and skies, the garden's vast landscapes, tranquil lakes, and winding pathways make it a picturesque location.
Sustainability: Fairchild is also dedicated to sustainability, with initiatives like "Million Orchid Project" aiming to reintroduce native orchids to urban areas in South Florida.
Global Significance: Fairchild is not just a Miami treasure but is recognized globally for its commitment to plant conservation and education.
Discover More with Breathe Miami
Intrigued by Fairchild Tropical Garden? Dive deeper into the wonders of Miami with Breathe Miami City Guides, featuring detailed insights into Fairchild Tropical Botanical Gardens and many more attractions. Explore Breathe Miami City Guides now!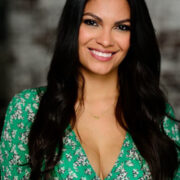 Maria Alaniz
Originally hailing from Nicaragua and relocating to Miami at the age of 12, Maria's journey has been a testament to her adaptability and determination. With a deep-rooted passion for health and wellness, Maria's personal interests align seamlessly with her professional endeavors. She's an avid enthusiast of wakeboarding, padel, bike riding, and frequents Anatomy, one of Miami's premier gyms. Maria's commitment to a healthy lifestyle not only drives her own well-being but also fuels her creative approach to social media. Maria thrives on exploring the vibrant city of Miami, constantly seeking out new experiences to share with the community.