Creepy Pizza Halloween Party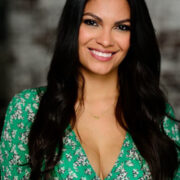 Maria Alaniz
Originally hailing from Nicaragua and relocating to Miami at the…
When
October 30, 2023    
6:00 pm - 7:30 pm
Where
Far Out Pizza
1551 Southwest 8th Street, Miami, Florida, FL 33135
Far Out Pizza, located in the heart of Little Havana, is thrilled to announce an exciting event – the Creepy Pizza Halloween Party taking place on Monday, October 30th. This spooktacular celebration promises an array of entertaining activities suitable for the entire family. While the youngsters embark on an adventure of crafting their very own pizza creations, parents are invited to savor a delightful selection of craft brews, conveniently available at Union Beer, just a stone's throw away.
Following the pizza-making extravaganza, there will be an eagerly anticipated costume contest, providing the perfect platform for your little ones to showcase their most enchanting and eerie Halloween ensembles. So, don't forget to outfit your children in their most captivating and spine-tingling attire for this thrilling occasion.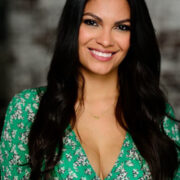 Maria Alaniz
Originally hailing from Nicaragua and relocating to Miami at the age of 12, Maria's journey has been a testament to her adaptability and determination. With a deep-rooted passion for health and wellness, Maria's personal interests align seamlessly with her professional endeavors. She's an avid enthusiast of wakeboarding, padel, bike riding, and frequents Anatomy, one of Miami's premier gyms. Maria's commitment to a healthy lifestyle not only drives her own well-being but also fuels her creative approach to social media. Maria thrives on exploring the vibrant city of Miami, constantly seeking out new experiences to share with the community.