Sync'd in Time: A Community Gathering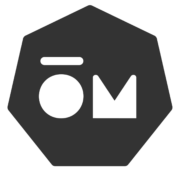 When
November 11, 2023    
6:30 pm - 8:30 pm
"Join LeoRising for a meaningful gathering focused on reflective conversations and meditation as we sow the seeds of community growth.
In this soul-enriching Satsang, we will come together to honor the practice of clear communication, meaningful connections, and conscious evolution through contemplation. LeoRising, who brings expertise as a medium, performer, yogi, and intimacy coordinator, will rekindle your creativity and facilitate a deeper understanding of self and relationships within our Modern Om community.
Key Workshop Highlights:
Engage in Conscious Group Meetings and Meditations
Reflect, meditate, and bond through community social rituals, including occasional songs
Delve into profound moments of silence and visionary quests to inspire creativity
This event is ideal for artists, visionaries, and seekers, designed to foster personal growth through collective discussions.
Join LeoRising on this inspiring journey to nurture your soul, fuel your creativity, and connect with a conscious community that transcends boundaries of time and space.
Hosted by: LeoRising Scott, a Spiritualist, Actor, Writer, and Yogi who believes in the power of an ancestral self-practice to unlock the rich tapestry of the human experience. Their teachings encompass adaptable practices like yoga asanas, indigenous breath and voice work, performing arts, and meditation, promoting self-love and communal harmony.
Where: The Modern ŌM Bungalow, the hub of Miami's mindful community, is located at 5020 NE 2nd Ave, Miami, FL 33137.
Parking: Metered parking is available on NE 2nd Avenue and NE 50th Terrace. Please avoid parking in residential zones, as they tow vehicles.
What to Bring: Bring a yoga mat, a refillable water bottle, and an open heart.
Tickets: Choose between Early Bird and General Admission ticket options.
Exclusive Rates for Members: Explore membership plans for special rates.
MILES PLAN / $49 per year – 10% off this session
PRACTICE PLAN / $99 per month – 10% off this session
ACCESS PLAN / $199 per month – 10% off this session
Mindful Miles™️: Earn Mindful Miles (MM) and enjoy rewards by joining the MILES PLAN ($49 per year), our "frequent flier" program for Miami events. Collect 10MM for a practice reward and 25MM for an upgraded status with valuable perks.
Online Resources: If you cannot join us in person, we offer various online resources.
Modern Medi Club: A donation-based online meditation studio with daily classes at 8am, 10am, and 8pm. It's free to join and can be accessed independently of Miami plans.
Cushion Crawl On-Demand: Access a library of 500 videos recorded over three years by 120+ world-class facilitators. This Content Library is available with all Miami plans.
ABOUT MODERN ŌM:
Since 2016, Modern ŌM has been connecting communities to world-class spiritual wellness programs. Our offerings include over 30 monthly Miami events, retreats, trainings, online meditations through the Modern Medi Club, and branded merchandise.
Consider us your source for spiritual wellness. We support a continually evolving community of entrepreneurs, professionals, and creatives who prioritize their spiritual well-being. Join us in Miami and beyond."