Functional Breathing Course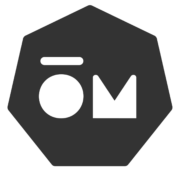 When
October 25, 2023    
7:30 pm - 9:00 pm
Join a 3 session course to learn breathing techniques you can apply in life and to get better at coping with stress
If you listen to the Andrew Huberman podcast or have read the book Breath by James Nestor… or are simply interested in human optimization, you have 100% heard about the power of Breathwork.
It's fundamental to all that we do.
Our ability to breathe has a direct connection to our attention, focus, and physical state of being… especially to regulate our nervous system to help cope with all our stresses.
Join us for a 3 part scientific and practical series on the breath where we will learn about ancient and modern breath techniques and practice them so that you can implement better breathing habits for life.
These 3 sessions are for ALL LEVELS (yes, even if come to our Breathwork workshops every month or are a yoga teacher!) because there has been no course in Miami that covers the scientific and practical applications of Breath.
Once you understand its power, you can more fully utilize the breath in your daily life.
⭐️ Who: Meet Avi Greenberg, a certified Level II Wim Hof instructor who has learned from Wim Hof himself as well as other modern breath-work greats like Kasper van Der Muelen, Brian Mackenzie, and masters of Laird Hamilton's XPT. Avi's appetite for knowledge has shaped and refined his teaching style, one that is rooted in practical application of science-backed modalities. He has shared his methodology with corporate clients including Netflix, Goldman Sachs, Samsung, and Klarna. He continuously coaches CEO's of Fortune 500 companies and professional athletes from the NFL, NHL, professional boxing, and UFC. Avi's approach is one that is adaptive and goal-oriented. Listening and empathy are key drivers in developing customized breathing programs that lead people to deeper, more grounded levels of wellness.
🏡 When: 3 Wednesdays in a row: Oct 25th, Nov 1st, Nov 8th from 7:30 – 9PM
🏡 Where: The Modern ŌM Bungalow, the clubhouse for Miami's mindful community. 5020 NE 2nd Ave, Miami, FL 33137.
🚙 Parking: There is metered parking alongside the streets of Upper Buena Vista on NE 2nd Avenue as well as NE 50th Terrace. Do NOT park in residential zone – they do tow.
✅ Bring: Comfortable clothing, notebook, and an open heart.
🎟 Tickets: Registration is Early Bird or General Admission
🧘🏽‍♂️ Exclusive Rates for Members: Click to explore the benefits and join a plan.
✈️ Mindful Miles™️: Get rewarded for your spiritual practice. All Members are enrolled into our "frequent flier" program for our Miami events.
Every 10MM you earn, receive a reward to celebrate your practice
Every 25MM you earn, receive a MM status upgrade, which comes with valuable perks
💻 Online Resources: If you cannot join us in person, we have the following online resources available.
Modern Medi Club – a friendly donation-based online meditation studio with classes daily at 8am, 10am, and 8pm. This online studio is FREE to join and can be joined separately from Miami plans.
Cushion Crawl On-Demand – 500 videos that were recorded over a period of 3 years by 120+ world-class facilitators. Access to this Content Library is given with all Miami plans.
📲 Follow us: Eventbrite I InstagramI TikTok I Miami Telegram
ABOUT MODERN ŌM
Modern ŌM has been connecting community to world-class spiritual wellness programs since 2016. Our offerings include 30+ Miami event monthly, retreats, trainings, online meditations via the Modern Medi Club, and branded merchandise.
Consider us your resource for spiritual wellness. We support an ever-evolving community of entrepreneurs, professionals, and creatives that prioritize their spiritual well-being. Join us in Miami and beyond.
COMMUNITY PRAISE
"I love the community, I love the vibe of Modern ŌM!!" – Seema
"I highly recommend this membership – you will not regret it!" – Nadine
"You can really tell Modern ŌM truly truly cares about its community and the conscious evolution of its members. Thank you!" – Alessandra