Emotional Release Experience with Edan Harari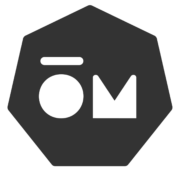 When
November 29, 2023    
7:30 pm - 9:30 pm
Experience group emotional release using Kinetic Release Therapy (KRT) by Edan Harari, featuring somatic techniques & myofascial release.
Edan Harari of Kinetic Body Therapy in Miami Beach and NYC shares the healing power of his one-on-one bodywork sessions in this community healing experience. Immerse yourself in a potent yet safe group emotional release experience that is designed to release any pent up emotions that are stored in our fascia and body. You'll learn how to self-treat, treat each other and be empowered with some of these technologies that are designed to regulate our nervous system by liberating our body of emotions and our 'muscular and fascial armor' so that we can show up in a more heart-centered way for ourselves and others. Edan will share some of his cutting-edge body therapy techniques that are influenced by body-based psychotherapy/energy work, myofascial release, (Barnes method), osteopathic-based manual therapy, gravity work (resembles AcroYoga), breathwork, sound (voice) and more.
⭐️ Who: Edan Harari is the founder of Kinetic Body Therapy and is a pioneer in shifting paradigms around healing and wellness. He is an authority and educator/speaker in the world of bodywork and healing. As a therapeutic artist and gifted healing facilitator his sensitive touch, heightened awareness and intuitive abilities allow him to truly listen to the subtle messages of the body. Edan's past experiences with debilitating illnesses, diseases and dysfunctions have given him the experience and capacity to work with anyone who suffers from pain or mental health issues. Edan has 7 years and over 2500 hours of training in various bodywork, energy work and somatic therapy modalities and has been in private practice in NYC and Miami Beach as well as other parts of the world for the last 15 years. In his free time, he is an athlete and movement artist and you can catch him dancing both on stages and at events, as well as slacklining, biking, snowboarding, surfing, skateboarding, traveling and spending time with his family and in nature.
🏡 Where: The Modern ŌM Bungalow, the clubhouse for Miami's mindful community. 5020 NE 2nd Ave, Miami, FL 33137.
🚙 Parking: There is metered parking alongside the streets of Upper Buena Vista on NE 2nd Avenue as well as NE 50th Terrace. Do NOT park in residential zone – they do tow.
✅ Bring: A yoga mat, comfortable clothing, a refillable water bottle, and an open heart.
🎟 Tickets: Registration is Early Bird or General Admission
🧘🏽‍♂️ Exclusive Rates for Members: Click to explore the benefits and join a plan.
✈️ Mindful Miles™️: Get rewarded for your spiritual practice. All Members are enrolled into our "frequent flier" program for our Miami events.
Every 10MM you earn, receive a reward to celebrate your practice
Every 25MM you earn, receive a MM status upgrade, which comes with valuable perks
💻 Online Resources: If you cannot join us in person, we have the following online resources available.
Modern Medi Club – a friendly donation-based online meditation studio with classes daily at 8am, 10am, and 8pm. This online studio is FREE to join and can be joined separately from Miami plans.
Cushion Crawl On-Demand – 500 videos that were recorded over a period of 3 years by 120+ world-class facilitators. Access to this Content Library is given with all Miami plans.
ABOUT MODERN ŌM
Modern ŌM has been connecting community to world-class spiritual wellness programs since 2016. Our offerings include 30+ Miami event monthly, retreats, trainings, online meditations via the Modern Medi Club, and branded merchandise.
Consider us your resource for spiritual wellness. We support an ever-evolving community of entrepreneurs, professionals, and creatives that prioritize their spiritual well-being. Join us in Miami and beyond.
📲 Follow us: Eventbrite I InstagramI TikTok I Miami Telegram
COMMUNITY PRAISE
"I love the community, I love the vibe of Modern ŌM!!" – Seema
"I highly recommend this membership – you will not regret it!" – Nadine
"You can really tell Modern ŌM truly truly cares about its community and the conscious evolution of its members. Thank you!" – Alessandra