Unforgettable Luxurious Experiences in Holistic Sanctuary at the Faena House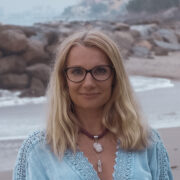 Karina Gerszberg
Karina, a Multicultural Psychology Master's grad, excels in global project…




View Gallery
Faena House is a luxurious and artistic destination in Miami Beach for those seeking experiences beyond the ordinary. Immersive culinary concepts translate into elevated dining that satisfies all the senses. Rich entertainment, including ambitious original productions, hands-on cooking classes, nightly live music, concerts, meditations, and more.
Faena Hotel Miami Beach is a luxury hotel located in Miami Beach, Florida. It is part of the larger Faena District, which includes other high-end hotels, luxury residences, and retail spaces.
Faena House features 169 rooms and suites, each of which is uniquely designed with a combination of art, modern amenities, and ocean views. The hotel also offers a range of dining options, including the signature restaurant Los Fuegos by renowned Argentine chef Francis Mallmann, as well as the more casual Veranda and the poolside bar, the Tree of Life.
Other amenities at Faena Hotel Miami Beach include a spa, fitness center, and beach club, as well as event spaces for meetings and weddings. The hotel is known for its striking design, which includes red velvet curtains, gold accents, and a larger-than-life golden woolly mammoth sculpture by artist Damien Hirst.
Indulge in Holistic Therapies and Unforgettable Experiences at Tierra Santa Healing House
Tierra Santa offers a variety of holistic therapies designed to promote relaxation, rejuvenation, and overall well-being. The Holistic Experience is a multi-sensory journey that begins with a consultation with a wellness specialist to identify areas of concern and create a customized treatment plan. The Experience then includes a series of treatments that incorporate ancient healing practices from around the world, such as crystal therapy, aromatherapy, sound therapy, and energy healing.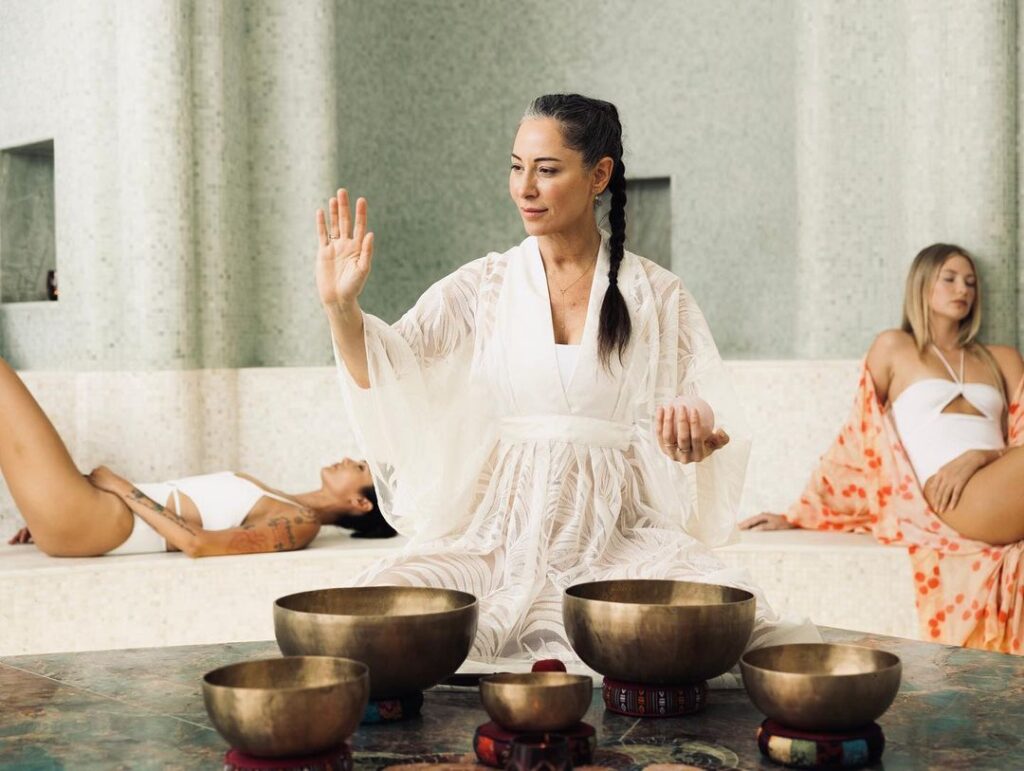 One of the hotel's signature offerings is the Tierra Santa Healing House, which is a luxurious spa and wellness center inspired by traditional South American healing practices. One of the highlights is the Kuyam, a clay room that combines the healing properties of mud, heat, and steam to detoxify the body and promote relaxation. The Experience also includes a shaman-developed ritual that combines sound, scent and touches to align the chakras and balance the body's energy.
In recent years, there has been a growing interest in plant-based wellness products and practices, as people seek natural and holistic ways to support their health and well-being. Many plant-based products, such as herbal supplements, essential oils, and skin care products, are inspired by the wisdom of traditional healing practices, including shamanism.
Ancient healing rituals from around the world meet modern wellness techniques, creating a holistic experience that revives and rejuvenates the mind, body, and soul.
The Tierra Santa Healing House offers a range of holistic treatments, including massages, facials, body scrubs, and energy healing sessions. These treatments incorporate natural and organic ingredients, such as herbs, oils, and minerals, to promote physical and emotional balance and harmony.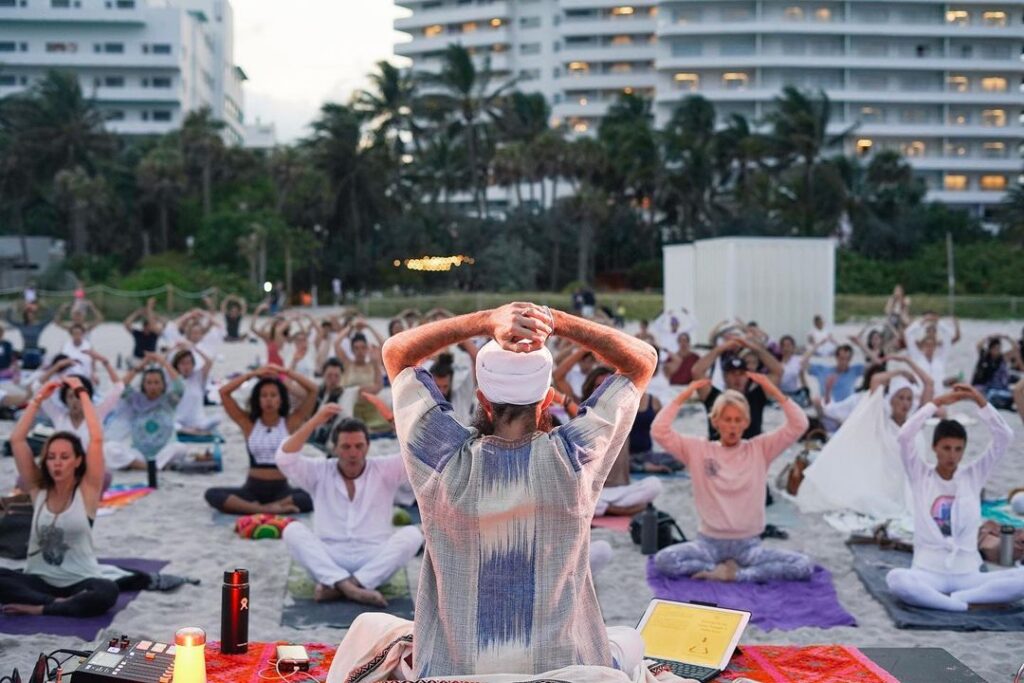 In addition to the treatments, the Holistic Experience also includes a nourishing meal and a private meditation session, as well as access to the spa's facilities, including the hydrotherapy circuit, steam rooms, and relaxation lounges. The Healing House also offers a variety of wellness classes and workshops, such as yoga, meditation, sound healing, and shamanic ceremonies. These practices are designed to help guests connect with their inner selves and achieve a greater sense of mindfulness and relaxation.
Faena House provides a holistic approach to wellness that integrates traditional healing practices, luxurious spa treatments, and wellness amenities to help guests achieve a sense of balance and well-being. Whether guests seek a relaxing spa getaway or a transformative wellness experience, Faena Hotel Miami Beach offers a truly unique rejuvenation. Immersive wellness journey that addresses the whole person's needs and provides a unique and transformative spa experience.
Immersive culinary concepts at Faena House
Faena Hotel Miami Beach is known for its innovative cuisine that combines flavors from around the world and incorporates local, seasonal ingredients. The hotel features several dining options, each with its own unique style and menu.
One of the standout restaurants at Faena is Los Fuegos, which renowned Argentine chef Francis Mallmann leads. The restaurant specializes in wood-fired cooking techniques, including open-flame grilling and roasting, which infuse dishes with a smoky, charred flavor. The menu features Argentine-inspired cuisine, such as wood-fired meats, empanadas, and seafood, as well as an extensive selection of Argentine wines.
Another popular dining option at Faena is Pao, which is located in the hotel's art deco building and features contemporary Asian cuisine. The menu is inspired by the flavors of China, Japan, and Southeast Asia, and includes dishes such as Peking duck, dumplings, and sushi.
For a more casual dining experience, guests can visit Veranda, which is a Mediterranean-inspired restaurant with outdoor seating overlooking the hotel's pool area. The menu includes light, fresh dishes such as salads, sandwiches, and wood-fired pizzas.
The innovative cuisine at Faena combines global influences with local ingredients to create a unique and unforgettable dining experience. Whether guests are seeking a refined and sophisticated meal or a relaxed and casual bite, there is something for everyone at this luxurious Miami Beach hotel.
Electrifying Cabarets: A Staycation at Faena House
Faena Hotel Miami Beach offers a range of entertainment options for guests, including the Living Room, Saxony Bar, and Faena Theater.
The Living Room is a chic and intimate lounge area located in the hotel's lobby, and it features plush seating, a fireplace, and a grand piano. The Living Room offers live music performances throughout the week, as well as a menu of cocktails and small plates.
The Saxony Bar is a more upscale and exclusive venue located in the hotel's historic Saxony building. The bar is known for its creative cocktail menu, which includes classics with a twist as well as inventive and original creations. The Saxony Bar also hosts live music performances, and its intimate setting makes it the perfect spot for a romantic evening or a night out with friends.
The Faena Theater is a state-of-the-art performance venue that hosts a variety of shows, including musical performances, dance shows, and theater productions. The theater has a capacity of 300 guests and features a stage, state-of-the-art sound and lighting systems, and comfortable seating. The Faena Theater is also home to the Faena Cabaret, which showcases burlesque and cabaret performances.
The entertainment options at Faena Hotel Miami Beach offer a diverse range of experiences for guests, from intimate lounge settings to upscale bars and performance venues. Whether guests are seeking a relaxing evening with live music or an unforgettable night of entertainment, they are sure to find it at this luxurious Miami Beach hotel.
Faena Hotel Miami Beach a must-visit destination
Faena Hotel Miami Beach is a luxurious and iconic hotel that has garnered a reputation as one of Miami's top destinations.
Its striking design, world-class amenities, and prime location on the beach make it a popular choice for visitors and locals alike. The hotel offers a range of dining options, entertainment venues, and wellness facilities, as well as access to a private beach and a stunning pool area.
Whether guests are seeking a romantic getaway, a family vacation, or a luxurious staycation, Faena Hotel Miami Beach offers an unforgettable experience that captures the essence of Miami's glamour and sophistication.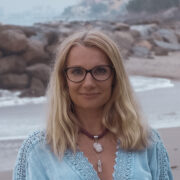 Karina Gerszberg
Karina, a Multicultural Psychology Master's grad, excels in global project management. A tech-savvy marketer and skilled podcaster, she empowers through wellness events. Passionate about diversity and innovation, Karina is a dynamic force in health and wellness.