World Spinning® Experience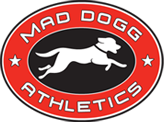 When
September 7, 2023 - September 10, 2023    
All Day
World Spinning® Experience (WSX) 2023
Sweat, play, learn and connect with fitness enthusiasts from across the globe at the World Spinning® Experience this September.  
125 Rides, Workshops, Lectures and Workouts! 
Immerse yourself in a weekend of IRL riding, mingling, networking and learning. Create your own schedule at this one-of-a-kind fitness experience, where you can choose from more than 125 rides, workshops, lectures and workouts. In addition to Spinning®, your daily lineup can include fitness, yoga, nutrition and more.  
Experience Miami, the Magic City 
Tropical sun, turquoise waters, golden sand, Latin vibes, and exhilarating nightlife awaits you just minutes from the luxurious conference hotel. Book mark this article [https://spinning.com/spinlife/your-wsx-2023-pocket-guide-to-miami/] – a handy guide to make the most of your time in Miami!  
The Perfect Escape 
Start your day with a stunning ocean view from your room at the Intercontinental Miami. After an energizing day of rides, workouts and workshops, wind down with a cocktail (or mocktail), curl up in your white fluffy hotel robe and rest up for another magical day at WSX!  
Your Fitness Getaway Weekend, Your Way 
Choose a one-day, two-day or full three-day conference pass and create your own schedule for an immersive fitness weekend like no other! 
Formerly known as WSSC (or World Spinning® and Sports Conditioning Conference), this year's World Spinning® Experience will be a weekend of riding, mingling, networking and learning in Miami! In recent years when in-person events were out of reach, we all learned to be resilient and to reimagine ways to stay connected. Online classes, virtual certifications, hybrid events–we've been there for each other on screen and in spirit, but there's nothing like gathering in person in Miami from all corners of the globe.
Let's celebrate all that we love about the Spinning® experience. Join us in Miami! Learn more and register: https://spinning.com/wsx