Christmas Wonderland Miami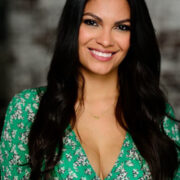 Maria Alaniz
Originally hailing from Nicaragua and relocating to Miami at the…
When
November 16, 2023 - January 7, 2024    
5:00 pm - 11:45 pm
Step into the enchanting world of Christmas Wonderland, where the very essence of the holiday season is brought to life by harmoniously merging beloved traditions with modern marvels. This immersive experience will take you on a captivating journey through various settings, from the bustling streets of HoliDade to the snowy vistas of Arctic Delight, all within the heart of Miami.
Embrace the Season's Magic: Prepare to be thrilled, delighted, and utterly mesmerized as you explore the wonderland. The experience includes an array of heart-pounding rides that will set your adrenaline racing, along with spectacular shows that will leave you in awe of the performers' talents. The dazzling displays are a feast for the eyes, providing the perfect backdrop for capturing those cherished holiday memories in memorable photos.
Family Fun and More: For those seeking a dash of adventure, there are exciting games to test your skills and fabulous food options to satisfy your cravings. Christmas Wonderland is not just an event; it's an immersive celebration of the holiday spirit that's sure to leave you with cherished memories and a heart full of joy. Come and experience the magic of the season with us!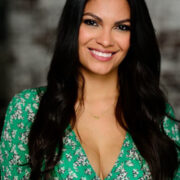 Maria Alaniz
Originally hailing from Nicaragua and relocating to Miami at the age of 12, Maria's journey has been a testament to her adaptability and determination. With a deep-rooted passion for health and wellness, Maria's personal interests align seamlessly with her professional endeavors. She's an avid enthusiast of wakeboarding, padel, bike riding, and frequents Anatomy, one of Miami's premier gyms. Maria's commitment to a healthy lifestyle not only drives her own well-being but also fuels her creative approach to social media. Maria thrives on exploring the vibrant city of Miami, constantly seeking out new experiences to share with the community.