A Spectacular World of Light – Night Garden Miami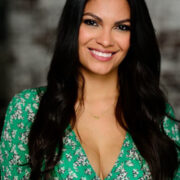 Maria Alaniz
Originally hailing from Nicaragua and relocating to Miami at the…
When
November 10, 2023 - December 31, 2023    
6:00 pm - 10:00 pm
Embark on a captivating journey as NightGarden Miami, a magical light spectacular, opens its doors on November 10th. This enchanting event showcases an awe-inspiring array of lights and offers an extraordinary experience, featuring over twelve distinct encounter stations, including five brand-new illuminated zones that promise to leave you spellbound.
Stroll Through a Nocturnal Oasis
As the sun sets, immerse yourself in the Fairchild Tropical Botanic Garden in Miami, which has undergone a mesmerizing transformation into an illuminated, magical fairyland. Here, the 23-acre garden flourishes with technicolor flowers and one-of-a-kind sculptures. Step into this whimsical wonderland at NightGarden, and prepare to be awed.
Cutting-Edge Technology in Nature's Embrace
NightGarden Miami delivers an experience that seamlessly merges nature and technology. Discover a fusion of cutting-edge lighting effects, outdoor holograms, motion-sensing technology, projection mapping, and a symphony of music. Utilizing the innovative FairyScope™ app, you can fully immerse yourself in an augmented reality adventure, making it a truly unique and interactive experience.
An Abundance of Enjoyment
More than just a light show, NightGarden is a playground of endless fun and excitement. Wander along rainbow-colored pathways, engage in delightful conversations with the wise old tree, embark on a thrilling Fairy Quest, and so much more! To keep you fueled for your adventure, you can relish a delectable selection of food and drinks from some of Miami's most renowned food trucks. This light extravaganza is a spectacle suitable for all ages, promising memories that will last a lifetime.
Explore the enchantment that awaits at NightGarden Miami, a wondrous blend of tradition and technology, nestled in the heart of Miami.
NightGarden Ticket Options
Standard Admission: Your gateway to enchantment, granting access to the NightGarden experience.
Adult (11+)
Child (3–10) – Children under 3 enter for free
Senior (65+), Student, or Military – Valid ID required
Group Bundle (min. 4 tickets on weekdays/min. 6 tickets on weekends)
Fairchild Garden Member Admission: Enjoy a discounted entry to the experience with a valid member ID.
Adult (11+) – Valid member ID required
Child (3–10) – Valid member ID required
Flexible Admission: Dive into the enchantment at your convenience, with entry to the experience at any time within the opening hours.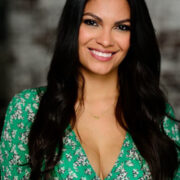 Maria Alaniz
Originally hailing from Nicaragua and relocating to Miami at the age of 12, Maria's journey has been a testament to her adaptability and determination. With a deep-rooted passion for health and wellness, Maria's personal interests align seamlessly with her professional endeavors. She's an avid enthusiast of wakeboarding, padel, bike riding, and frequents Anatomy, one of Miami's premier gyms. Maria's commitment to a healthy lifestyle not only drives her own well-being but also fuels her creative approach to social media. Maria thrives on exploring the vibrant city of Miami, constantly seeking out new experiences to share with the community.