Transformational Breathwork Experience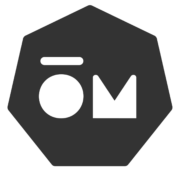 When
September 9, 2023    
1:00 pm - 3:00 pm
Immerse yourself in this profound breathwork practice that allows for the release of blocked emotions and energy.
xperience the power of transformational breathwork and unlock your potential for healing, relaxation, and self-discovery. Immerse yourself in this profound practice that allows for the release of blocked emotions and energy, enabling profound inner shifts. What to expect: Education on breathwork and why the modality is so powerful Guided transformational breathwork experience Release of stress and anxiety Increased clarity and focus Emotional healing and release Renewed sense of well-being Integration Group Discussion
Who:
Vanessa Thomas Normil is a therapist, Certified Clinical Hypnotherapist, and founder of Journeys Aligned Hypnosis. She works with women on a healing journey after heartbreak, and specializes in helping women navigate the unique challenges of pregnancy after loss so they can reclaim trust, peace, and joy along their pregnancy and motherhood journey.
Joe Garcia, CCHt, MBA, is the founder of Viva Hypnotherapy and Certified Clinical Hypnotherapist with over 500 hours of training from the Institute of Interpersonal Hypnotherapy. He is a member of the International Association of Interpersonal Hypnotherapists, a governing body that strives to uphold the highest standards in the field of hypnotherapy. Joe is skilled in diverse modalities such as Neuro-Linguistic Programming (NLP), Parts Therapy, Eye Movement Therapy, Breathwork, Age Regression, Past Life Regression, Timeline Therapy, Transpersonal Hypnotherapy, and Reprogramming the Subconscious Mind for Success.
Before becoming a Clinical Hypnotherapist, Joe spent over 15 years immersed in the corporate world as a business development expert. Inspired by his personal healing with hypnosis and passion to make a meaningful impact on the world, Joe transitioned into the field of hypnotherapy with the mission of helping his clients reclaim their power to create the life they desire. Joe specializes in helping his clients clear limiting beliefs, releasing past trauma, and identifying root causes to the issues they may be facing in their lives. Joe believes we all have the innate capacity for healing and transformation, by utilizing the transformative tool of hypnotherapy he helps his clients create lasting change in their lives.
Parking:
There is metered parking alongside the streets of Upper Buena Vista on NE 2nd Avenue as well as NE 50th Terrace. Do NOT park in a residential zone – they do tow.
Bring:
A yoga mat, comfortable clothing, a refillable water bottle, and an open heart.
Tickets:
Registration is Early Bird or General Admission
Exclusive Rates for Members:
Click to explore the benefits and join a plan.
10% off this session with ŌMIE PLAN ($49 per year)
10% off this session with PRACTICE PLAN ($99 per month)
This session is included with ACCESS PLAN ($199 per month)
Mindful Miles™️:
Get rewarded for your spiritual practice. All Members are enrolled into our "frequent flier" program for our Miami events.
Every 10MM you earn, receive a reward to celebrate your practice
Every 25MM you earn, receive a MM status upgrade, which comes with valuable perks
Online Resources:
If you cannot join us in person, we have the following online resources available.
Modern Medi Club – a friendly donation-based online meditation studio with classes daily at 8am, 10am, and 8pm. This online studio is FREE to join and can be joined separately from Miami plans.
Cushion Crawl On Demand – 500 videos that were recorded over a period of 3 years by 120+ world-class facilitators. Access to this Content Library is given with all Miami plans.
Follow us: Instagram | TikTok | Miami Telegram
ABOUT MODERN ŌM
Modern ŌM has been connecting community to world-class spiritual wellness programs since 2016. Our offerings include 30+ Miami event monthly, retreats, trainings, online meditations via the Modern Medi Club, and branded merchandise.
Consider us your resource for spiritual wellness. We support an ever-evolving community of entrepreneurs, professionals, and creatives that prioritize their spiritual well-being. Join us in Miami and beyond.
COMMUNITY PRAISE
"I love the community, I love the vibe of Modern ŌM!!" – Seema
"I highly recommend this membership – you will not regret it!" – Nadine
"You can really tell Modern ŌM truly truly cares about its community and the conscious evolution of its members. Thank you!" – Alessandra