Miami Weekly Meditation Sit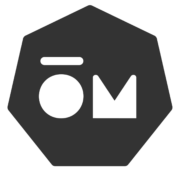 When
October 25, 2023    
6:00 pm - 7:00 pm
Join us for a transformative experience of meditation, personal growth, and connection within our welcoming and nurturing community. All levels of experience are embraced and encouraged.
⭐️ Who: Meet Jessica, a dedicated Modern Meditation Teacher who is passionate about sharing her practice and wisdom to help alleviate discomfort and suffering in the world. She holds certifications from the MMTT program with Amanda Gilbert, is a registered yoga teacher, and is certified by the National Academy of Sports Medicine as a personal trainer and nutrition coach.
🏡 Where: The Modern ŌM Bungalow, the heart of Miami's mindful community, is located at 5020 NE 2nd Ave, Miami, FL 33137.
🚙 Parking: Metered parking is available along Upper Buena Vista on NE 2nd Avenue and NE 50th Terrace. Please avoid parking in residential zones as towing may occur.
✅ What to Bring: Bring a refillable water bottle and an open heart.
🎟 Tickets: Secure your spot with Early Bird or General Admission tickets.
🧘🏽‍♂️ Exclusive Rates for Members: Explore the benefits and join a plan for incredible savings:
Save 10% on this session with the ŌMIE PLAN ($49 per year)
This session is included with the PRACTICE PLAN ($99 per month)
This session is included with the ACCESS PLAN ($199 per month)
✈️ Mindful Miles™️: Earn Mindful Miles (MM) for your spiritual practice and enjoy rewards:
Receive a reward for every 10MM you earn
Upgrade your MM status with valuable perks when you accumulate 25MM
💻 Online Resources: If you can't attend in person, we have online resources available:
Modern Medi Club: A donation-based online meditation studio with daily classes at 8am, 10am, and 8pm. Joining this online studio is FREE and separate from Miami plans.
Cushion Crawl On Demand: Access 500 videos recorded by 120+ world-class facilitators over three years. This Content Library is included with all Miami plans.
📲 Stay Connected: Follow us on Eventbrite, Instagram, TikTok, and join our Miami Telegram channel for updates and inspiration.
ABOUT MODERN ŌM:
Since 2016, Modern ŌM has been connecting communities to world-class spiritual wellness programs. We offer over 30 Miami events every month, retreats, training, and online meditations through the Modern Medi Club, along with branded merchandise.
Think of us as your go-to resource for spiritual wellness. We support a growing community of entrepreneurs, professionals, and creatives who prioritize their spiritual well-being, both in Miami and beyond.
COMMUNITY PRAISE:
"I adore the community and the incredible vibes at Modern ŌM!!" – Seema
"I wholeheartedly recommend this membership – you won't regret it!" – Nadine
"It's evident that Modern ŌM truly cares about its community and the conscious growth of its members. Thank you!" – Alessandra