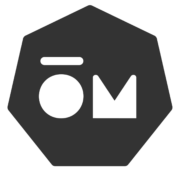 When
September 14, 2023 - September 17, 2023    
8:30 am - 9:30 pm
Tap into inner body wisdom and balance divine masculine & feminine with Kama Flight.
DISTILLING AND BLENDING THE DYNAMISM OF CONTACT IMPROV, THE DEEP TISSUE RELEASE OF THAI MASSAGE AND THE EXHILARATION OF ACRO-YOGA, KAMA FLIGHT COMPRISES A NEW MOVEMENT MODALITY TO BALANCE MASCULINE & FEMININE ENERGY.
Supported on a massage table, the "Vessel" safely levers the "Voyager" into a wide range of extended postures with peaks of gentle but deep stretching evoking a deep state of relaxation and surrender. Set in the lush, sub-tropical environment of the 22,000 acre St. Sebastian nature preserve, ChoZen Florida is a gathering place for thought leaders, change makers, and community builders who seek reconnection to nature. Enjoy Organic Farm to Table Meals with produce from our Permaculture Gardens, and relax in our state of the art spa complete with Cold Plunge, Infrared Sauna & Saline Hot Tub.
Who:
Roland Peralta: "Kama Flight is a somatic movement practice I have developed over the past 15 years. It is the manifestation of years of practicing yoga, contact improvisation, acro-yoga, thai massage, sensual massage, 5 Rhythms and other healing modalities including Reiki and Hands of Light Healing. I teach this practice as part of a program I have developed to cultivate deeper intimacy through sensuality. Guiding men and women to move out of the "quickie consciousness" enabling people, deeper more intimate and authentic connections in relationship. I am honored to share my work with you."