New Moon Cacao Activation Ritual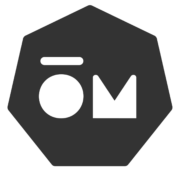 When
October 12, 2023    
7:30 pm - 9:00 pm
Join Luchi for his activating monthly New Moon Cacao Ritual at the Bungalow
Immerse yourself in the enchanting energy of the New Moon as we unite at the Modern Om Bungalow on September 14th. Join us for a captivating evening of New Moon Meditation and Ceremony, where we'll gather at the Modern Om Bungalow to honor the Moon's graceful dance in Cancer. Let the soothing waters of this lunar sign guide you on a journey of emotional healing and inner sanctuary.
In this sacred space, we'll embark on a transformative exploration of self-care and emotional harmony. Delve into the depths of your being, where you'll embrace the gentle task of reconciling your feelings and finding solace. The New Moon serves as a potent platform to release what no longer serves you and embrace the nurturing qualities of Cancer.
Our practice harmonizes the elements of water and fire within, fostering a profound sense of balance and alignment. Through purposeful movement, resonating vocal vibrations, and intentional breathwork, we'll connect with the energies ready for release and those awaiting embodiment. This transformative experience is deeply rooted in Universal Kabbalah, where the Arch Angel Ceremony offers a profound connection to Divine Forces.
All levels of practice and experience are warmly welcome to join us on this extraordinary evening. Dress comfortably, bring an open heart, and prepare to move your body, awaken your voice, and breathe with intention. Together, we'll co-create a space of healing, transformation, and profound self-discovery.
Don't miss this magical New Moon gathering on September 14 at the Modern Om Bungalow. Join us as we embrace the celestial rhythms and unlock the power within. See you there!
Who:
Luchi Estevez
Parking:
There is metered parking alongside the streets of Upper Buena Vista on NE 2nd Avenue as well as NE 50th Terrace. Do NOT park in residential zone – they do tow.
Bring:
Good vibes, a refillable water bottle, and an open heart.
Tickets:
Registration is Early Bird or General Admission
Exclusive Rates for Members:
Click to explore the benefits and join a plan.
10% off this session with ŌMIE PLAN ($49 per year)
10% off this session with PRACTICE PLAN ($99 per month)
This session is included with ACCESS PLAN ($199 per month)
Mindful Miles™️:
Get rewarded for your spiritual practice. All Members are enrolled into our "frequent flier" program for our Miami events.
Every 10MM you earn, receive a reward to celebrate your practice
Every 25MM you earn, receive a MM status upgrade, which comes with valuable perks
Online Resources:
If you cannot join us in person, we have the following online resources available.
Modern Medi Club – a friendly donation-based online meditation studio with classes daily at 8am, 10am, and 8pm. This online studio is FREE to join and can be joined separately from Miami plans.
Cushion Crawl On Demand – 500 videos that were recorded over a period of 3 years by 120+ world-class facilitators. Access to this Content Library is given with all Miami plans.
Follow us: Instagram | TikTok | Miami Telegram
ABOUT MODERN ŌM
Modern ŌM has been connecting the community to world-class spiritual wellness programs since 2016. Our offerings include 30+ Miami event monthly, retreats, trainings, online meditations via the Modern Medi Club, and branded merchandise.
Consider us your resource for spiritual wellness. We support an ever-evolving community of entrepreneurs, professionals, and creatives that prioritize their spiritual well-being. Join us in Miami and beyond.
COMMUNITY PRAISE
"I love the community, I love the vibe of Modern ŌM!!" – Seema
"I highly recommend this membership – you will not regret it!" – Nadine
"You can really tell Modern ŌM truly truly cares about its community and the conscious evolution of its members. Thank you!" – Alessandra