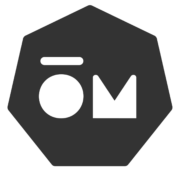 When
November 14, 2023    
7:00 pm - 8:30 pm
Join Michelle Miller for a meditation 101 class where you'll learn the basics of how to meditate
In this introductory class on meditation, Michelle will share the foundational principles of meditation. You will walk away with:
A basic understanding how meditation is defined
The reasons meditation techniques can calm your mind
How your practice can support you in living your life
Tips on how to build a consistent and impactful meditation routine
Answers to your open questions on anything and everything meditation
Who:
Michelle Miller is a New York-based Modern Meditation Teacher and relationship coach – giving you the tools to form a better relationship with yourself & those around you.
Miami membership includes sessions, curated experiences and gatherings, and high value programs to connect with new friends.
Get the application here.
Follow us: Instagram | TikTok | Miami Telegram
Where:
Online Event
ABOUT MODERN ŌM
The Modern ŌM membership is a global community of curated entrepreneurs, professionals, and creatives that prioritize their spiritual well-being. Join us in Miami and online for:
Group practices, workshops, experiences, and trainings
Mindful techniques and modalities that will enhance your life
Meeting new friends who are also on their spiritual paths
Learning from world-class facilitators across lineages and modalities
Relaxing, playing, and enjoying yourself with likeminded community at our social gatherings
COMMUNITY PRAISE
"I love the community, I love the vibe of Modern ŌM!!" – Seema
"I highly recommend this membership – you will not regret it!" – Nadine
"You can really tell Modern ŌM truly truly cares about its community and the conscious evolution of its members. Thank you!" – Alessandra