Holy Fire Reiki 1: Energy Healing Basics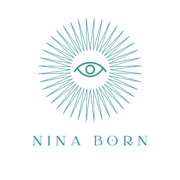 Nina Born
Nina Born, founder of Womb Circle, transforms a decade of…
When
August 19, 2023 - August 20, 2023    
11:30 am - 6:00 pm
Where
Ojo Abierto
2450 Northeast 135th Street, North Miami, FL, 33181
Holy Fire Reiki 1
There comes a time when the winds of change whisper in our ears, our body starts dancing, asking for expansion, and we know in our bones, there is more.
Become a Holy Fire® III Reiki practitioner
Open the doors of perception. Becoming a Reiki practitioner isn't solely for those wanting to do energy healing work. Reiki opens us to deeper parts of our multidimensional self and world, it can aid in spiritual maturation, and help assist the embodiment of your unique soul gifts.
Reiki 1 is for anyone interested in energy healing. This will open a new dimension of yourself and the world and will ignite your healing and spiritual journeys. It is not solely for those that want to do energy healing as a service, but also for individuals that simply desire to step into their multi-dimensional self and soul gifts. You will start to feel an opening of your own energy channels and become proficient in self-reiki.
What's included in your 2-day Holy Fire® III Reiki 1 training:
• In-depth training on the art of energy healing
• Guided transmission, placement, and ignition with sound healing
• Hands-on practice
• Finding your unique energy stamp and heart frequency.
• Understanding energy and frequency, and how this relates to our well-being
• Chakras, meridian lines, and the aura/energy field, opening your energetic channels
• Reiki history
• Your lineage of Reiki, and the different types of Reiki
• Nervous system basics and how to work with it
• The standard Reiki session hand positions.
• Giving a complete Reiki session for self and others.
• Japanese Reiki Techniques, as taught by Usui Sensei including: Gassho meditation, Reiji-ho – developing your intuition, Byosen Scanning – detecting where Reiki is needed, Gyoshi ho – sending Reiki with the eyes, Kenyoku – dry bathing or clearing one's energy field.
• Hayashi Healing Guide
• Energy hygiene
• Reiki 1 power symbol and how to integrate it into your life and practice.
• Working with frequency, plant allies, and other healing modalities.
• Setting sacred space
• Moving through life as a living prayer
• Intro to Spiritual Biz: Reiki Code of Ethics, Legalities, Marketing, pricing, attracting clients, staying authentic and with integrity with yourself and your clients
• Spiritual Guides and Mentors
• Changes that can happen as you open deeper to Reiki
Bonus
Students have the opportunity to practice hands-on-healing during select in-person events with Nina in Florida and Colorado. For students in Colorado, she also has a healing room to rent out for an affordable price.
What is Holy Fire Karuna Reiki?
"Holy Fire® energy is noticeably more refined and comes from a higher level of consciousness. Some of the qualities students have experienced include:
Works continuously even when not thinking about it and spontaneously heals issues as they come up.

Always respects free will.

Heals deeply and quickly without distress.

Heals relationships and interactions with others.

Releases worry and replaces it with a sense of safety in a most pronounced way.

Spontaneously provides guidance that is palatable for every level of life experience.

Tends to develop all the personality traits that are healthy for a person to have such as love of self and others, kindness, patience, confidence, vitality, enthusiasm, optimism, trust, joy, peace and so forth.

One of the more wonderful effects is a feeling of being loved. This is a deep and refined feeling that is very nurturing.

Once received, it continues to develop itself to be more evolved and effective."
~ From www.reiki.org
Nina is trained as a Holy Fire Karuna Reiki Master Teacher. This is a very beneficial technique for relaxation, healing, spiritual development, and more. Come experience it for yourself!
What to Bring:
• journal and pen
• plenty of water
• well-nourished body
• open mind and heart
What's provided:
• Holy Fire Reiki® III complete Manual
• tea and light snacks
• Holy Fire Reiki® III Level 1 certification
• Community of kindred souls on similar paths
• Potential opportunity to mentor with Nina after Reiki 1 for Reiki 1 and Oracular Arts
• Potential to practice Reiki at Nina's events
Who is this for:
This training is for anyone excited to learn about energy healing and deepen their spiritual and healing path. Reiki 1 is a gateway to the multi-dimensional aspects of ourselves. It opens us to our multi-dimensional qualities as souls, offers life-changing transformation, deep healing, and intimacy with self. Reiki 1 is not just for people wanting to become a Reiki practitioner or Reiki healer but for anyone wanting to spiritually mature. You will learn how to understand your own energetic systems more in-depth, as well as others.
Investment
$595 for the two-day Reiki 1 Training. Partial scholarships and 2-part payment plans may be available upon request.
Location
North Miami off 135th St and Hw 1 at a Private Residence
No refund policy.
Be sure your heart desires to be present for this training and attunement, and make plenty of time to arrive on time and read all text in the emails and event information to know where you are going and what to bring. If a life emergency happens email wombcirclewisdom@gmail.com to discuss options.
Learn more about Nina Born and her work
IG: @iamninaborn and @womb.circle
FB: Nina Born and Womb Circle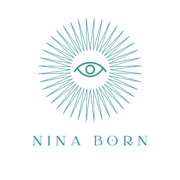 Nina Born
Nina Born, founder of Womb Circle, transforms a decade of healing and spiritual growth into guidance for others. A certified ThetaHealing™ practitioner and Reiki Master, she blends dance, art, and holistic therapies to illuminate the path to inner harmony.