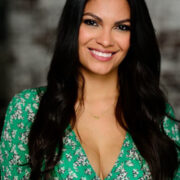 Maria Alaniz
Originally hailing from Nicaragua and relocating to Miami at the…
When
October 14, 2023 - October 15, 2023    
10:00 am - 5:00 pm
Discover the latest innovations in electric mobility at the Electrify Expo in Miami. This two-day event showcases leading electric vehicle brands like BMW, Porsche, Lucid, Volvo, Kia, Polestar, Toyota, Volkswagen, Specialized Bikes, and more. Explore a diverse range of electric vehicles, including cars, trucks, e-bikes, e-scooters, e-motorcycles, and e-skateboards.
Experience hands-on demonstrations and test drives of the newest trucks and vehicles. For adrenaline seekers, visit the Electrify Thrill Zone, where a professional race car driver pushes a 1400 HP Ford Mach-E to its limits. Enjoy interactive displays and try out two-wheel electric vehicles, e-skateboards, and hoverboards on multiple demo courses.
Families can also join the fun at the Kids Zone, featuring electric go-karts, balance bikes, and larger bikes suitable for older children. This year's expo takes place at the Miami-Dade County Fair & Exposition from Saturday, October 14 to Sunday, October 15. With over 1,000,000 square feet of exhibition and festival space, Electrify Expo promises a full day of electrifying entertainment, including delicious food, drinks, music, and more.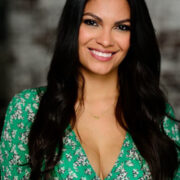 Maria Alaniz
Originally hailing from Nicaragua and relocating to Miami at the age of 12, Maria's journey has been a testament to her adaptability and determination. With a deep-rooted passion for health and wellness, Maria's personal interests align seamlessly with her professional endeavors. She's an avid enthusiast of wakeboarding, padel, bike riding, and frequents Anatomy, one of Miami's premier gyms. Maria's commitment to a healthy lifestyle not only drives her own well-being but also fuels her creative approach to social media. Maria thrives on exploring the vibrant city of Miami, constantly seeking out new experiences to share with the community.