Sunday Yoga & Brunch at the EDITION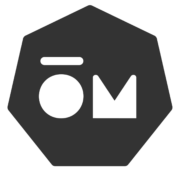 When
September 24, 2023    
10:00 am - 12:00 pm
Treat yourself to a high vibe Sunday with a yoga flow & plant-based brunch gathering hosted with HANU Yoga & the EDITION.
Join Modern ŌM and Hanu for a Miami community gatherings, where we partner with other local communities to practice and connect over a shared meal, always in beautiful settings.
The morning will begin with a yoga flow by Kata Bilanchone, the owner of Hanu Yoga at 10 AM, followed by a plant-based brunch at 12 PM in honor of spiritual wellness at the Edition's MARKET.
Our hosts for the brunch are:
Myk Likhov // Founder of Modern ŌM, Miami's premier resource for spiritual wellness
Kata Bilanchone // Owner of Hanu Yoga (formerly green monkey) and senior yoga teacher
Cecile Raubenheimer // Director of Culture & Entertainment, Miami Beach EDITION and advocate for the environment.
Pre-Brunch Yoga Flow:
Arrive at 10 AM for yoga flow followed by a plant magic mocktail beverage from Little Saints.
Yoga class:
Hanu Yoga owner Kata Bilanchone will lead an expansive yoga flow to start our morning together.
About Kata:
Kat was first introduced to Eastern philosophy in college about 7 years ago. It was then that she fell fiercely in love with yoga and everything it encompasses. At 21 she became certified to teach, shortly after she went on to study philosophy in India amongst the Jains. There she really immersed herself in deep meditation training and everything else that came with temple life. Upon returning she completed her second certification and became a 500 Hour certified teacher. Everything from being the teacher of teachers, to working with athletes, leading mass meditations, and conscious book clubs have brought her, as she says, insurmountable joy!
Four-Course Plant-based Menu:
At 12PM, we move to MARKET for a yummy plant based brunch.
Parking:
There is a public parking lot on 27th St. and A1A. Valet option is available at The Edition.
Bring:
Yoga mat and your appetite.
Tickets:
General admission tickets include Yoga Flow & Brunch Admission.
Exclusive Rates for Members:
Click to explore the benefits and join a plan.
10% off this session with ŌMIE PLAN ($49 per year)
10% off this session with PRACTICE PLAN ($99 per month)
This session is included with ACCESS PLAN ($199 per month)
Mindful Miles™️:
Get rewarded for your spiritual practice. All Members are enrolled into our "frequent flier" program for our Miami events.
Every 10MM you earn, receive a reward to celebrate your practice
Every 25MM you earn, receive a MM status upgrade, which comes with valuable perks
Online Resources:
If you cannot join us in person, we have the following online resources available.
Modern Medi Club – a friendly donation-based online meditation studio with classes daily at 8am, 10am, and 8pm. This online studio is FREE to join and can be joined separately from Miami plans.
Cushion Crawl On Demand – 500 videos that were recorded over a period of 3 years by 120+ world-class facilitators. Access to this Content Library is given with all Miami plans.
Follow us: Instagram | TikTok | Miami Telegram
ABOUT MODERN ŌM
Modern ŌM has been connecting community to world-class spiritual wellness programs since 2016. Our offerings include 30+ Miami event monthly, retreats, trainings, online meditations via the Modern Medi Club, and branded merchandise.
Consider us your resource for spiritual wellness. We support an ever-evolving community of entrepreneurs, professionals, and creatives that prioritize their spiritual well-being. Join us in Miami and beyond.
COMMUNITY PRAISE
"I love the community, I love the vibe of Modern ŌM!!" – Seema
"I highly recommend this membership – you will not regret it!" – Nadine
"You can really tell Modern ŌM truly truly cares about its community and the conscious evolution of its members. Thank you!" – Alessandra
PHOTO WAIVER
Photography: The Participant understands and acknowledges that he or she may be photographed or recorded during the Event, either individually or among other participants, and that any and all photographs, motion pictures, recordings, and/or likenesses of the participants captured during the Event ("Media") by Modern ŌM, Inc and its affiliated entities or contractors are the sole property of Modern ŌM, Inc. The Participant grants to Modern ŌM, Inc and its designees and licensees the right, permission, and authority to use the Media for any legitimate purpose, including, but not limited to, for promoting, advertising, marketing, and other commercial activities. The Participant will not photograph, video, or otherwise record any aspect of the Event.