Sunday Flow Ice Bath Edition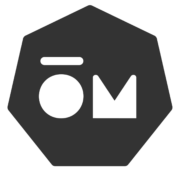 When
September 17, 2023    
10:00 am - 1:00 pm
Modern ŌM Co-Presents: OUTDOOR YOGA & ICE BATH
Modern ŌM Co-Presents:
We are excited to invite you to Leom's upcoming yoga and ice bath event, taking place this Sunday. Come and experience a truly transformative journey with us.
We will begin with a dynamic and uplifting yoga class, designed to get your body moving, stretch your muscles and help you find your inner peace. The class will be suitable for all levels, from beginners to advanced practitioners.
After the yoga class, we will move on to the ice bath. This may sound daunting, but trust me, it is an incredibly refreshing and invigorating experience that you won't want to miss. You will be guided through the process to ensure that you stay safe and comfortable.
No experience is necessary, and all equipment will be provided. All you need to bring is a towel, a change of clothes, and an open mind!
This ancient therapy has been used for centuries to help reduce inflammation, boost circulation, and promote overall wellness.
We can't wait to share this unique experience with you, and we hope to see you there!
Namaste,
Who:
Leom has dedicated part of his life to helping others experience a free, expansive, and unencumbered life, by integrating numerous healing modalities such as sound therapy, guided meditation, breath-work, and yoga. His motivation is to raise everyone's vibration for the healing energy we all carry inside, to come out with all the information necessary for the body to be whole, healed, and well.
Tickets:
Registration is Early Bird or General Admission
Exclusive Rates for Members:
Click to explore the benefits and join a plan.
10% off this session with ŌMIE PLAN ($49 per year)
10% off this session with PRACTICE PLAN ($99 per month)
This session is included with ACCESS PLAN ($199 per month)
Mindful Miles™️:
This session is worth ❶ Mindful Mile (MM) –> get rewarded for your spiritual practice. All Members are enrolled into our "frequent flier" program for our Miami events.
Every 10MM you earn, receive a reward to celebrate your practice
Every 25MM you earn, receive a MM status upgrade, which comes with valuable perks
Online Resources:
If you cannot join us in person, we have the following online resources available.
Modern Medi Club – a friendly donation-based online meditation studio with classes daily at 8am, 10am, and 8pm. This online studio is FREE to join and can be joined separately from Miami plans.
Cushion Crawl On Demand – 500 videos that were recorded over a period of 3 years by 120+ world-class facilitators. Access to this Content Library is given with all Miami plans.
Follow us: Instagram | TikTok | Miami Telegram
ABOUT MODERN ŌM
Modern ŌM has been connecting community to world-class spiritual wellness programs since 2016. Our offerings include 30+ Miami event monthly, retreats, trainings, online meditations via the Modern Medi Club, and branded merchandise.
Consider us your resource for spiritual wellness. We support an ever-evolving community of entrepreneurs, professionals, and creatives that prioritize their spiritual well-being. Join us in Miami and beyond.
COMMUNITY PRAISE
"I love the community, I love the vibe of Modern ŌM!!" – Seema
"I highly recommend this membership – you will not regret it!" – Nadine
"You can really tell Modern ŌM truly truly cares about its community and the conscious evolution of its members. Thank you!" – Alessandra
PHOTO WAIVER
Photography: The Participant understands and acknowledges that he or she may be photographed or recorded during the Event, either individually or among other participants, and that any and all photographs, motion pictures, recordings, and/or likenesses of the participants captured during the Event ("Media") by Modern ŌM, Inc and its affiliated entities or contractors are the sole property of Modern ŌM, Inc. The Participant grants to Modern ŌM, Inc and its designees and licensees the right, permission, and authority to use the Media for any legitimate purpose, including, but not limited to, for promoting, advertising, marketing, and other commercial activities. The Participant will not photograph, video, or otherwise record any aspect of the Event.