Pinecrest Gardens Nights of Lights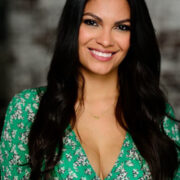 Maria Alaniz
Originally hailing from Nicaragua and relocating to Miami at the…
When
December 9, 2023 - January 6, 2024    
6:00 pm - 9:00 pm
Experience the Enchantment: Nights of Lights at Pinecrest Gardens
As the holiday season unfolds, Pinecrest Gardens undergoes a breathtaking transformation into a winter wonderland, aglow with thousands of dazzling lights. The annual Nights of Lights festival is a celebration that truly caters to all generations, offering a delightful array of adventures and entertainment.
A Magical Journey for All Ages
Families are invited to explore the enchanting forest in the lower garden, a captivating world brought to life by the radiant illumination. Gaze in wonder at the trees adorned with lights that dance in perfect harmony with the festive melodies, creating a symphony of color and sound. And the magic doesn't end there.
Meet Santa and the Storyteller
Children can anticipate cherished moments with Santa Claus, who is all set to capture the spirit of the season in heartwarming photos. The storyteller, a master of tales and legends, awaits with captivating stories that transport young and old alike to magical realms.
Satisfy Your Taste Buds
Delight your palate with an array of delectable treats, from traditional holiday snacks to signature Pinecrest Gardens cocktails. Grown-ups can even savor a beer-tasting night, adding a dash of festivity to their visit.
Entertainment Galore
On select evenings, the air comes alive with live holiday performances, providing an enchanting backdrop for your visit. There's more to look forward to, including a pajama party for the little ones and a chance to explore the seasonal gift bazaar for unique holiday finds.
Opening Dates and Times
Nights of Lights welcomes the public on Thursdays through Sundays and select Wednesdays, spanning from December 9 to January 6. Please note that the event is closed on Christmas Eve, Christmas Day, New Year's Eve, and New Year's Day. This holiday season, Pinecrest Gardens invites you to create cherished memories in a world aglow with the spirit of the season.
Tickets start at $18 Children (2 – 17) | $22 Adults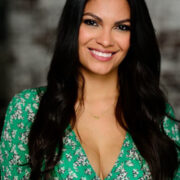 Maria Alaniz
Originally hailing from Nicaragua and relocating to Miami at the age of 12, Maria's journey has been a testament to her adaptability and determination. With a deep-rooted passion for health and wellness, Maria's personal interests align seamlessly with her professional endeavors. She's an avid enthusiast of wakeboarding, padel, bike riding, and frequents Anatomy, one of Miami's premier gyms. Maria's commitment to a healthy lifestyle not only drives her own well-being but also fuels her creative approach to social media. Maria thrives on exploring the vibrant city of Miami, constantly seeking out new experiences to share with the community.