New Moon Kundalini Activation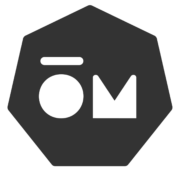 When
October 12, 2023    
7:00 pm - 8:30 pm
Where
Faena Hotel
3201 Collins Avenue, Miami Beach, FL, 33140
Unleash your Kundalini Awakening as you harness the cosmic energy of the New Moon for divine manifestations.
Kundalini awakening describes the process of activating the dormant primal life force energy that rests at the base of the spine. When awakened, Kundalini rises up through the chakras, following the spinal column from the root chakra through the crown chakra, opening and activating each. When this awakening occurs, one will experience a change in consciousness that leads to health, wellness and a feeling of oneness with the universe – a state known as samadhi, the eighth and final limb in the eight-fold path of yoga.
Join Giselle Fiumara for a new moon practice that will guide you to awaken the dormant energy within.
This session will breathe life into your Kundalini energy and help you to allow it to flow through your chakra system.
🏫 Who: Giselle Fiumara is a conscious Kundalini yoga Instructor, with 440 hours of training in India and the US; who shares the wisdom of Kundalini with the highest heartfelt consciousness. Giselle is a certified Kundalini international teacher who studied with the yogi and legend Gurmukh; and a certified coach in Breaking Habits and addictive behaviors.
Her mission is to keep sharing Kundalini technology teachings one soul at a time, building community of soul-like humans; creating a sacred container to connect, interact and share profound and transformational life experiences within a conscious soul tribe.
440 hours KYTT Kundalini International Teacher certified by Gurmukh Kalsa Kaur, member of KRI – Kundalini Research Institute and Yoga Alliance. Studied in India and the US.
🏡 Where: Faena Hotel. 3201 Collins Avenue, Miami Beach, FL 33140.
🚙 Parking: Valet parking at Faena Hotel or municipal lot 1 block north of Faena
♥️ Bring: A refillable water bottle and an open heart.
🎟 Tickets: Registration is Early Bird or General Admission
🧘🏽‍♂️ Exclusive Rates for Members: Modern ŌM is co-presenting this workshop. Because of the special relationship, our Members receive a discount to participate.
✈️ Mindful Miles™️: This session is worth ❶ Mindful Mile (MM) –> get rewarded for your spiritual practice. All Members are enrolled into our "frequent flier" program for our Miami events.
Every 10MM you earn, receive a reward to celebrate your practice
Every 25MM you earn, receive a MM status upgrade, which comes with valuable perks
💻 Online Resources: If you cannot join us in person, we have the following online resources available.
Modern Medi Club – a friendly donation-based online meditation studio with classes daily at 8am, 10am, and 8pm. This online studio is FREE to join and can be joined separately from Miami plans.
Cushion Crawl On Demand – 500 videos that were recorded over a period of 3 years by 120+ world-class facilitators. Access to this Content Library is given with all Miami plans.
📲 Follow us: Eventbrite I Instagram I TikTok I Miami Telegram
ABOUT MODERN ŌM
Modern ŌM has been connecting community to world-class spiritual wellness programs since 2016. Our offerings include 30+ Miami event monthly, retreats, trainings, online meditations via the Modern Medi Club, and branded merchandise.
Consider us your resource for spiritual wellness. We support an ever-evolving community of entrepreneurs, professionals, and creatives that prioritize their spiritual well-being. Join us in Miami and beyond.
COMMUNITY PRAISE
"I loved everything about the Cushion Crawl. Would definitely do it again!" – Fiorella
"You can really tell Modern ŌM truly truly cares about its community and the conscious evolution of its members. Thank you!" – Alessandra
"An incredible event and one of the best investments in 'Self' ever made." – Lane
Join us for this incredible journey inward with conscious community.