Meditative & Harmonic Sound Journey by Laule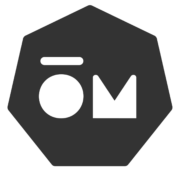 When
September 20, 2023    
7:30 pm - 9:00 pm
Dive into Laule's sacred soundscapes, merging souls in healing harmony. Let their love-infused vibrations guide your meditation journey.
Immerse yourself in the ethereal embrace of Laule's (Laura and Yule's) sound journey meditation, a profound journey guided by their collective expertise and heartfelt intention. Laura, a seasoned Alternative Medicine & Sound Healing Practitioner, combines her deep knowledge of human physiology with the transformative power of sound, vibration, and frequencies. Her journey from a trained physician to a passionate advocate of preventative health, mental health, and self-care speaks highly about her dedication to holistic healing.
Through her guidance, you'll experience the intricate communication between the body, mind, and soul as she weaves love-infused vibrations into a sacred symphony. Yule, an inspiring entrepreneur, meditation teacher, and meditative sound creator, adds her unique essence to this sonic tapestry. With years of intuitive meditation practice and formal training, she will guide us into navigating the intricate pathways of the mind and gently guide it toward presence and tranquility.
Through her expertly crafted melodies and vibrations, she offers a gateway to release, a chance to recalibrate the mind-body-energy connection, and a pathway to healing that echoes in every note. Together, Laura and Yule form a dynamic duo that bridges the scientific and the spiritual, the intellectual and the intuitive.
As part of the South Beach Sound Healing Orchestra, Laura's seasoned wisdom synergizes with Yule's fresh perspectives. This collaborative convergence births a meditation journey where the language of sound becomes a bridge for communication between inner realms, allowing you to traverse the landscapes of your consciousness. Through their shared vision and the alchemy they create, Laura and Yule guide you toward profound relaxation, emotional release, inner harmony, and mystical well-being.
Who:
Laulé: The melting point of two souls finding each other and manifesting love with ripple effects across vibrations, textures, and sounds.
Parking:
There is metered parking alongside the streets of Upper Buena Vista on NE 2nd Avenue as well as NE 50th Terrace. Do NOT park in residential zone – they do tow.
Bring:
A refillable water bottle, and an open heart.
Tickets:
Registration is Early Bird or General Admission
Exclusive Rates for Members:
Click to explore the benefits and join a plan.
10% off this session with ŌMIE PLAN ($49 per year)
10% off this session with PRACTICE PLAN ($99 per month)
This session is included with ACCESS PLAN ($199 per month)
Mindful Miles™️:
Get rewarded for your spiritual practice. All Members are enrolled into our "frequent flier" program for our Miami events.
Every 10MM you earn, receive a reward to celebrate your practice
Every 25MM you earn, receive a MM status upgrade, which comes with valuable perks
Online Resources:
If you cannot join us in person, we have the following online resources available.
Modern Medi Club – a friendly donation-based online meditation studio with classes daily at 8am, 10am, and 8pm. This online studio is FREE to join and can be joined separately from Miami plans.
Cushion Crawl On Demand – 500 videos that were recorded over a period of 3 years by 120+ world-class facilitators. Access to this Content Library is given with all Miami plans.
Follow us: Instagram | TikTok | Miami Telegram
ABOUT MODERN ŌM
Modern ŌM has been connecting community to world-class spiritual wellness programs since 2016. Our offerings include 30+ Miami event monthly, retreats, trainings, online meditations via the Modern Medi Club, and branded merchandise.
Consider us your resource for spiritual wellness. We support an ever-evolving community of entrepreneurs, professionals, and creatives that prioritize their spiritual well-being. Join us in Miami and beyond.
COMMUNITY PRAISE
"I love the community, I love the vibe of Modern ŌM!!" – Seema
"I highly recommend this membership – you will not regret it!" – Nadine
"You can really tell Modern ŌM truly truly cares about its community and the conscious evolution of its members. Thank you!" – Alessandra