Intro to Drumming Program with Jared Bistrong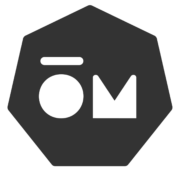 When
October 16, 2023    
6:30 pm - 7:30 pm
Learn the basics of hand drumming while tapping into the powerful meditative side of drumming for wellness. Join this incredible community.
Join Jared Bistrong of the Miami Sound Institute for a NEW 6-Week introduction to hand drumming program starting September 11th. Participants learn the basics of drumming. We focus mainly on learning to play the Djembe drum, but also explore a variety of aspects of percussion instruments.
This class helps students develop a powerful cultivation practice around drumming that nurtures a personal meditation and wellness practice. You will learn the history of different drums and percussion instruments, specific techniques and exercises for each instrument, and a variety of traditional and non-traditional rhythms from around the world. You'll also naturally pick up the do's and don't's of drumming etiquette.
By joining this powerful drumming community, you will also have opportunities to play at live wellness & music events with the South Beach Sound Healing Orchestra.
No prior experience is necessary, however, participants must bring their own hand drum. Jared can help you find and purchase a drum prior to the start of class.
This initial program lasts for 6 weeks. Once you have completed it, you can continue coming to classes at a discounted drop-in rate $35.
[optional] Drop into a session for $50. Modern ŌM Members pay $40 per drop-in.
When:
Mondays, 6:30 – 7:30pm. Check-in begins at 6:15pm. Please arrive on time.
Who:
A Miami native, Jared Bistrong is the director of the Miami Sound Institute & The South Beach Sound Healing Orchestra. His sound healing and drum performances have been featured all over the world. www.jaredbistrong.com.
Bring:
A drum. Students need to bring their own drum. Jared will have sample drums for the first class and can help facilitate finding a drum.
Parking:
There is metered parking alongside the streets of Upper Buena Vista on NE 2nd Avenue as well as NE 50th Terrace. Do NOT park in residential zone – they do tow.
Tickets:
If you are a beginner, we suggest you join the rolling 6 session program . After completing the 6-pack, your drop-in rate is reduced. If you are an experienced drummer, there is a drop-in (single session) ticket available.
Exclusive Rates for Members:
Click to explore the benefits and join a plan.
10% off this session with ŌMIE PLAN ($49 per year)
10% off this session with PRACTICE PLAN ($99 per month)
This session is included with ACCESS PLAN ($199 per month)
Mindful Miles™️:
This session is worth ❶ Mindful Mile (MM) –> get rewarded for your spiritual practice. All Members are enrolled into our "frequent flier" program for our Miami events.
Every 10MM you earn, receive a reward to celebrate your practice
Every 25MM you earn, receive a MM status upgrade, which comes with valuable perks
Online Resources:
If you cannot join us in person, we have the following online resources available.
Modern Medi Club – a friendly donation-based online meditation studio with classes daily at 8am, 10am, and 8pm. This online studio is FREE to join and can be joined separately from Miami plans.
Cushion Crawl On Demand – 500 videos that were recorded over a period of 3 years by 120+ world-class facilitators. Access to this Content Library is given with all Miami plans.
Follow us: Instagram | TikTok | Miami Telegram
ABOUT MODERN ŌM
Modern ŌM has been connecting community to world-class spiritual wellness programs since 2016. Our offerings include 30+ Miami event monthly, retreats, trainings, online meditations via the Modern Medi Club, and branded merchandise.
Consider us your resource for spiritual wellness. We support an ever-evolving community of entrepreneurs, professionals, and creatives that prioritize their spiritual well-being. Join us in Miami and beyond.
COMMUNITY PRAISE
"I loved everything about the Cushion Crawl. Would definitely do it again!" – Fiorella
"You can really tell Modern ŌM truly truly cares about its community and the conscious evolution of its members. Thank you!" – Alessandra
"An incredible event and one of the best investments in 'Self' ever made." – Lane
Join us for this incredible journey inward with conscious community.