An Evening of Meditation & Classical Music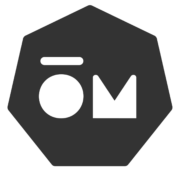 When
November 9, 2023    
7:00 pm - 9:00 pm
"Join us for an evening of meditation and classical music as we warmly welcome Mindspace, Miami's newest co-working and community space, to the vibrant Wynwood area. In celebration of this exciting opening, Modern ŌM is thrilled to co-present a world-class program in collaboration with Nu Deco Ensemble.
Prepare for an immersive experience that guides you inward through the expertise of our meditation and musical talents, followed by an opportunity to connect with fellow attendees over shared experiences and complimentary non-alcoholic refreshments. The evening's itinerary unfolds as follows:
Welcome and Refreshments
Opening Musical Performance by Ari Urban
Wisdom and Meditation with Amanda Gilbert
Musical Meditation by Ari Urban 🌬
Breathwork and Return with Jacamo Bairos
Final Remarks and Mingling
This unique artistic collaboration, featuring conductor Jacomo Bairos, meditation teacher Amanda Gilbert, and recording artist Ari Urban, all of whom are dedicated meditators, is intentionally designed to rekindle and amplify your sense of gratitude as we enter the holiday season.
This event is entirely complimentary with an RSVP. Explore Mindspace Wynwood and enjoy a 30% discount on membership until March 2024.
EVENT DETAILS:
Hosted by: Jacomo Bairos, Artistic Director of Nu Deco Ensemble
Featuring: Ari Urban, Classically Trained Violinist
Presented by: Amanda Gilbert, Meditation Teacher and Co-Founder of Modern Meditation
Location: Mindspace, Gateway at Wynwood, 2916 N Miami Ave, 6th Floor, Miami, FL 33127
Parking: Street Parking or Garage Parking. Ridesharing is encouraged.
Attire: Come as you are.
Tickets: Complimentary with RSVP
ABOUT MIND SPACE:
Located in the heart of Wynwood and Midtown Miami, Mindspace Wynwood offers a range of private offices, meeting rooms, and communal spaces designed to the highest standards. They also provide convenient amenities such as a parents' room and access to outdoor and rooftop terraces, creating an ideal environment for professionals and businesses.
Mindspace is a global flex space provider known for its beautifully designed workspaces, personalized services, and curated events, fostering a strong sense of community and enhancing employee engagement.
ABOUT NU DECO ENSEMBLE:
Nu Deco Ensemble, founded in Miami in 2015, redefines classical music in the 21st century. Under the leadership of Jacomo Bairos and Sam Hyken, this innovative ensemble blends genres and brings dynamic energy to classical music, aiming to create transformative musical experiences that inspire and connect the community.
ABOUT MODERN ŌM:
Since 2016, Modern ŌM has been connecting communities to world-class spiritual wellness programs, offering monthly events, retreats, trainings, online meditations, and branded merchandise. Their mission is to support individuals prioritizing their spiritual well-being, including entrepreneurs, professionals, and creatives.
PHOTO WAIVER:
By participating in the event, you acknowledge that you may be photographed or recorded. Any media captured during the event by Modern ŌM, Inc. may be used for promotional and commercial purposes. Please refrain from photographing or recording the event yourself."