One Day Silent Meditation Retreat in Miami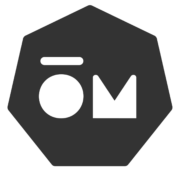 When
September 23, 2023    
10:00 am - 5:30 pm
Join a Silent Meditation Retreat in Miami to reset & truly unplug from ALL your external stresses…for just one day.
This daylong Silent Retreat is a perfect way to experience being on a silent meditation retreat and truly unplugging from daily life.
Led by Amanda Gilbert, this retreat will this retreat will focus on the foundational teachings of mindfulness meditation and compassion.
How it works //
This immersive retreat is conducted in noble silence and you will be in a supportive group container for your meditation practice to deepen and flourish.
The daily structure includes:
Sitting meditation (with instruction)
Walking meditation
Periods for reflection
Mindful eating practice
Morning and afternoon wisdom talks
Meditating in noble silence offers a special opportunity to maintain and reinvest your energy into yourself.
Very few people are able to attend a silent retreat, often because the commitment in time, travel, and cost is so high. This program is accessible to all locally who have been ready for a silent meditation retreat.
All levels are welcome. No prior experience is necessary.
Schedule //
9:30 -10am: Arrival
10 – 10:45am: Opening Session/ Sitting Meditation
10:45 – 11:15am: Walking Meditation
11:15 – 12pm: Sitting Meditation / Dharma Talk
12:10 – 12:30pm: Walking Meditation
12:30 – 1:30pm: Lunch Mindful Eating Break
1:30 – 2:15pm: Sitting Meditation / Dharma Talk
2:15 – 2:45pm: Walking Meditation
2:45 – 3:45pm: Sitting Meditation
3:45 -4:15pm: Walking Meditation
4:15 -5pm: Sitting Meditation
5 – 5:30pm: Closing Session
Who:
Amanda Gilbert is a meditation teacher, speaker, professor of mindfulness, and author of Kindness Now: A 28-Day Guide To Living With Authenticity, Compassion and Intention. Previously, she was Director for The Aging Metabolism & Emotions Center at UCSF conducting clinical research on the effects of mindfulness and meditation. Her formal training is with UCLA's Mindful Awareness Research Center, Deepak Chopra, and the Insight Meditation Tradition. Amanda has led meditation for dozens of companies, including NBC, Paramount, W Hotels, Merrill Lynch, Macy's and YouTube. She's a top silicon-valley content creator & writer; developing content for mobile apps, sleep products and meditation devices.
Bring:
A refillable water bottle, a healthy lunch, notebook, and open heart. Snacks and tea will be provided. Cushions will be provided.
Tickets:
Registration is Early Bird or General Admission
Exclusive Rates for Members:
Click to explore the benefits and join a plan.
10% off this session with ŌMIE PLAN ($49 per year)
10% off this session with PRACTICE PLAN ($99 per month)
This session is included with ACCESS PLAN ($199 per month)
Mindful Miles™️:
Get rewarded for your spiritual practice. All Members are enrolled into our "frequent flier" program for our Miami events.
Every 10MM you earn, receive a reward to celebrate your practice
Every 25MM you earn, receive a MM status upgrade, which comes with valuable perks
Online Resources:
If you cannot join us in person, we have the following online resources available.
Modern Medi Club – a friendly donation-based online meditation studio with classes daily at 8am, 10am, and 8pm. This online studio is FREE to join and can be joined separately from Miami plans.
Cushion Crawl On Demand – 500 videos that were recorded over a period of 3 years by 120+ world-class facilitators. Access to this Content Library is given with all Miami plans.
Follow us: Instagram | TikTok | Miami Telegram
SILENT RETREAT TESTIMONIALS
★★★★★ "It was transformative, my heart was full and open in a way I've never experienced!!"
★★★★★ "Great vibe loved the silent day experience. It was very helpful."
ABOUT MODERN ŌM
The Modern ŌM membership is a global community of curated entrepreneurs, professionals, and creatives that prioritize their spiritual well-being. Join us in Miami and online for:
Group practices, workshops, experiences, and trainings
Mindful techniques and modalities that will enhance your life
Meeting new friends who are also on their spiritual paths
Learning from world-class facilitators across lineages and modalities
Relaxing, playing, and enjoying yourself with likeminded community at our social gatherings