Breathwork with EuGene Gant at Faena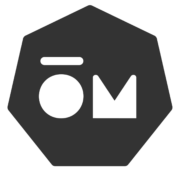 When
September 25, 2023    
6:30 pm - 8:00 pm
Where
Faena Hotel
3201 Collins Avenue, Miami Beach, FL, 33140
Join the charismatic EuGene Gant for his monthly breathwork session at the Faena Hotel.
The Breath is the king of the mind, and the mind is the king of the senses! This extended breath session will immerse you in the power of your life force, helping you release tension, stress, and toxins from your body.
Join EuGene Gant, Naam Yoga therapist, as he guides you through his signature "Breath Bath" experience. The class will move you through different phases of breathing modalities specifically designed and curated to help you reset your nervous system, and strengthen your capacity to think, feel, and move with clarity and power. Prepare for a deep dive into personal healing and a boost to your vibration, one breath at a time.
Who:
For over 17 years, EuGene Gant has been motivating people with practical teachings that encourage a conscious lifestyle, healthy body, clear mind, and open heart. EuGene combines yoga therapies, breathing techniques, and meditation, fused with empowering mantras, soulful music of his own creation, and plenty of laughter. EuGene is known for his distinctive, high-energy, and inspiring teaching style. His aspiration in teaching is to help people achieve their highest potential while honoring their spiritual connection.
Where:
Faena Hotel (3201 Collins Avenue, Miami Beach). Check-in at Tierra Santa Healing Spa on the 3rd Floor.
Parking:
Valet parking at Faena Hotel or municipal lot 1 block north of Faena.
Bring:
A refillable water bottle and an open heart.
Tickets:
Registration is Early Bird or General Admission
Exclusive Rates for Members:
Click to explore the benefits and join a plan.
10% off this session with ŌMIE PLAN ($49 per year)
10% off this session with PRACTICE PLAN ($99 per month)
This session is included with ACCESS PLAN ($199 per month)
Mindful Miles™️:
Get rewarded for your spiritual practice. All Members are enrolled into our "frequent flier" program for our Miami events.
Every 10MM you earn, receive a reward to celebrate your practice
Every 25MM you earn, receive a MM status upgrade, which comes with valuable perks
Online Resources:
If you cannot join us in person, we have the following online resources available.
Modern Medi Club – a friendly donation-based online meditation studio with classes daily at 8am, 10am, and 8pm. This online studio is FREE to join and can be joined separately from Miami plans.
Cushion Crawl On Demand – 500 videos that were recorded over a period of 3 years by 120+ world-class facilitators. Access to this Content Library is given with all Miami plans.
Follow us: Instagram | TikTok | Miami Telegram
ABOUT MODERN ŌM
Modern ŌM has been connecting community to world-class spiritual wellness programs since 2016. Our offerings include 30+ Miami event monthly, retreats, trainings, online meditations via the Modern Medi Club, and branded merchandise.
Consider us your resource for spiritual wellness. We support an ever-evolving community of entrepreneurs, professionals, and creatives that prioritize their spiritual well-being. Join us in Miami and beyond.
COMMUNITY PRAISE
"I love the community, I love the vibe of Modern ŌM!!" – Seema
"I highly recommend this membership – you will not regret it!" – Nadine
"You can really tell Modern ŌM truly truly cares about its community and the conscious evolution of its members. Thank you!" – Alessandra